The Hobbit's secret weapon: vitamin D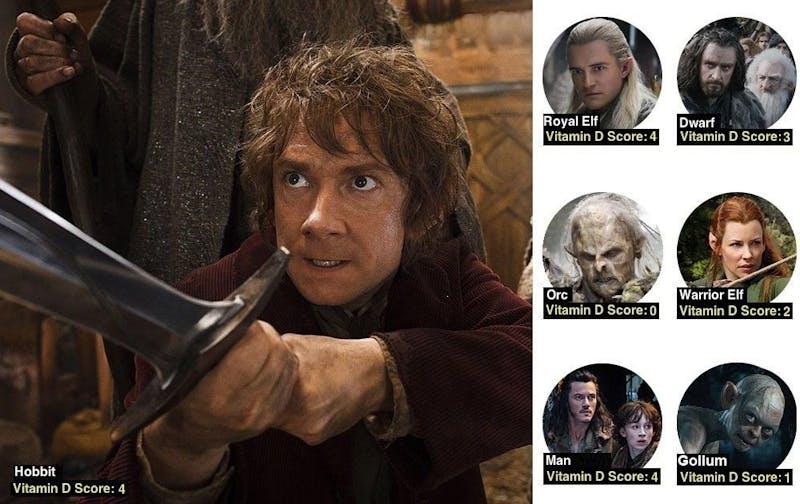 A couple of scientists have now determined why hobbits and elves usually win over orcs, even when they are severely outnumbered. The good guys' secret weapon? Vitamin D.
This is of course a tongue-in-cheek statement. Being both a fantasy nerd and a Vitamin D nerd I find it quite funny.
However, imagine if it weren't fantasy literature that was examined, but real history – perhaps the result would have been the same? What do you think?