High-fat food at the obesity conference
What kind of food do you get at an obesity conference? I've been to a few where you got unbelievably high carb junk food. But the ASBP obesity conference was not like that.
Pictured above are the boiled eggs you could eat at the breaks. Now that's a good low carb snack!
Here's breakfast, lunch and dinner:
Breakfast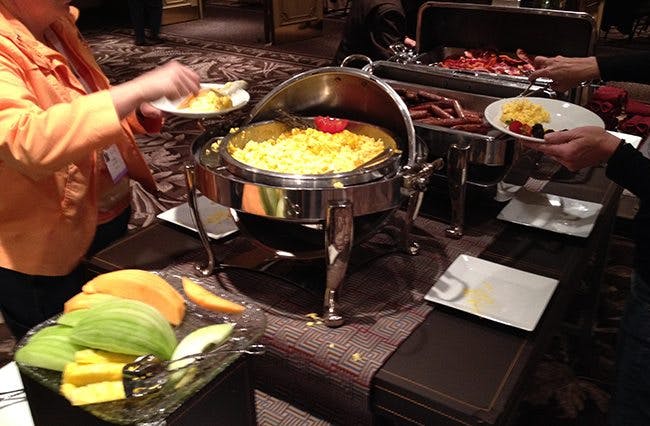 Scrambled eggs, sausage, bacon and coffee for breakfast. Not bad.
Add a limited amount of fruit for a low carb Paleo feeling.
Buffet lunch
Slightly low fat (where is the sauce?) but not bad.
Hmmm
Thirsty obesity docs could get a sugar soda at break time. Fortunately just a few seemed to do so.
Dinner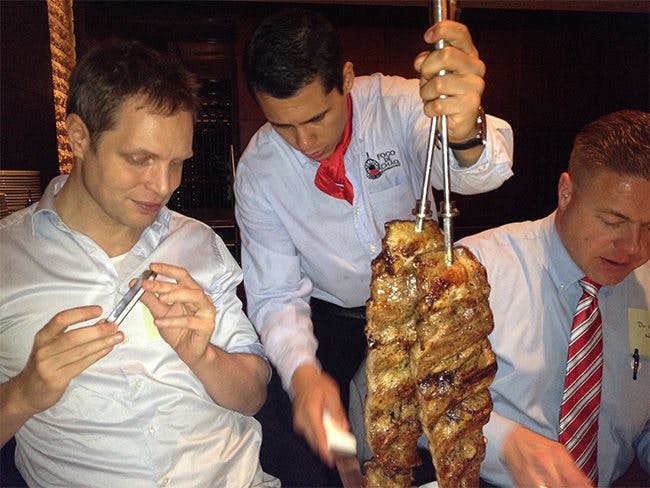 The first evening around 50 low carb people went to a Brazilian steakhouse. Unbelievably good food. First you filled a plate with fresh vegetables, then they constantly brought different kinds of meat to the table, until you had to give up.
Me on the left, dr Adam Nally (low carb doctor, Arizona) on the right.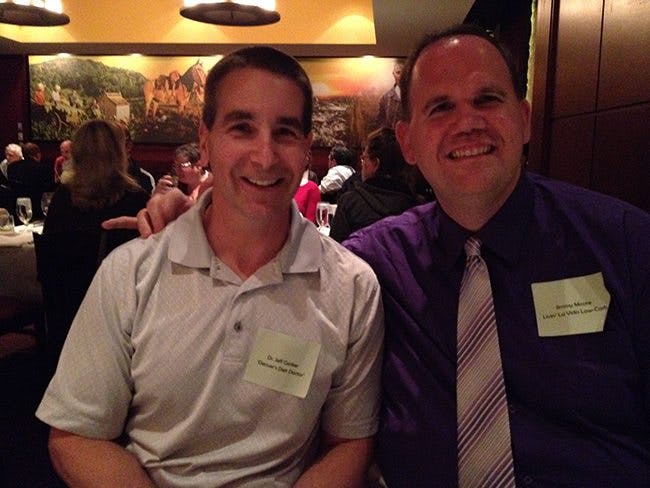 This is how happy dr Jeff Gerber (low carb doctor, Colorado) and Jimmy Moore (low carb blogger) got from all the excellent Brazilian meat.