Heinz recommends sugary cookies to babies for normal brain development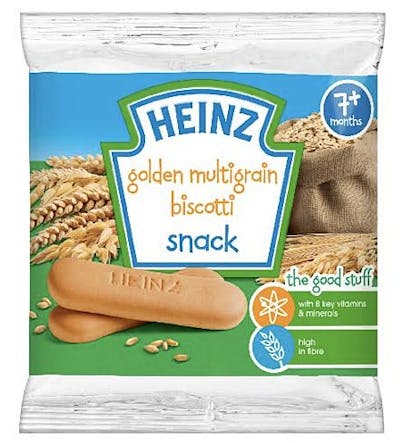 Is it "healthy" for 7-month-old infants to eat cookies? Heinz apparently thinks so. They advertised biscotti with 24 to 28 grams of sugar per 100 grams as "an ideal healthy snack for babies 7+ months old".
After complaints from an advertising watchdog the company recently stopped the advertising, and promised to stop claiming that the cookies were "healthy" for babies.
In the article the advertising watchdog warns that Heinz only pulled their "healthy" claim and are continuing to sell the cookies using other words to imply that it's healthy to feed cookies to babies between meals.
So what's Heinz claiming now?
They now say their cookies are "Made with baby grade ingredients and iron which helps normal cognitive development".
So yeah. Cookies are great for brain development, according to Heinz. Everybody knows that eating cookies makes babies smarter!
Of course babies can also get iron from other things than Heinz cookies. Food, for example.