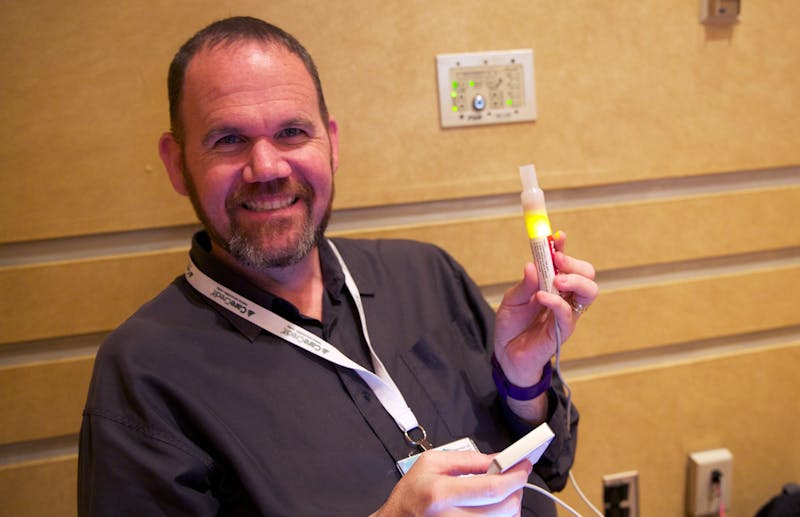 Here's low-carb blogger Jimmy Moore at the recent obesity conference. He's smiling about soon hitting two consecutive years in deep ketosis (and 80 pounds or so lost).
The gadget he's holding up is a new breath analyzer for acetone (i.e one of the two main ketone bodies). Yellow light means plenty of acetone.
The gadget is $99 and is good for any number of measurements. It seems to work pretty well. Better than urine strips but not quite as good as the gold standard: blood measurements.
You can read more about the Ketonix breath analyzer and order it here.
Disclosure
I have no financial connection to the manufacturer but I have recieved two breath analyzers of my own for testing. The older version seemed to work pretty well. I have not yet tested the updated version – Ketonix Sport – that Jimmy is holding.
Earlier
Final Report: Two Months of Strict LCHF and Ketone Monitoring