What happens to your blood sugar if you eat a standard American breakfast?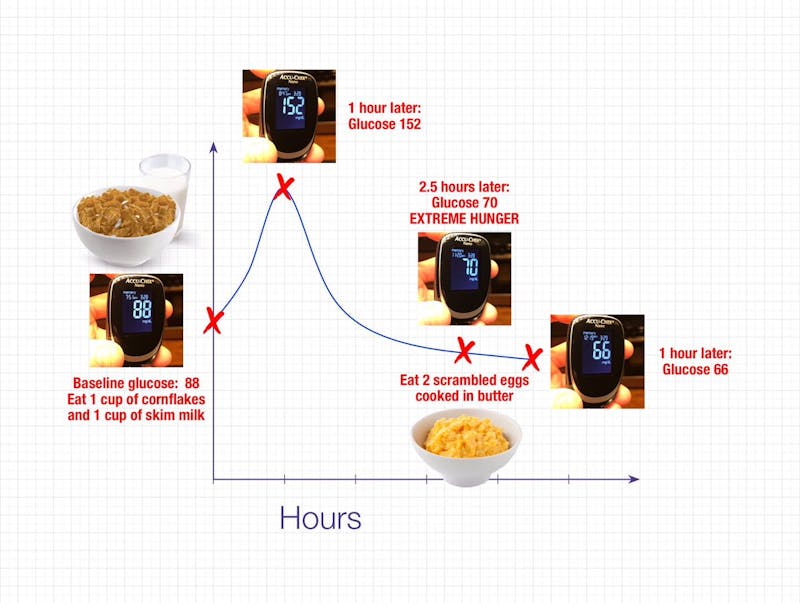 What happens if you eat cereal and skim milk (a very common breakfast in the Western world) vs. some low-carb scrambled eggs? Dr. Ted Naiman tweeted the answer together with the picture above:
My 9-year-old daughter just documented it last week for her science fair. ? All it takes is a glucometer and some crap cereal and skim milk.
You'd have to be resistant to information to not recognize the strong impact carbs have on high blood sugar!
More
Top videos with Dr. Naiman
More with Dr. Naiman