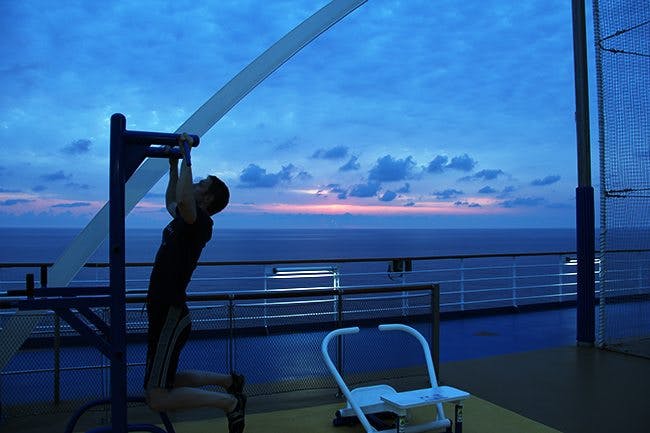 Now the cruise is really on! After a lovely dinner and a couple of glasses of wine last night I had to get to bed early, still jetlagged. Rising early today I went to the deck gym with Monique Forslund and did some pullups at sunrise. Very Paleo.
Today the lectures start with people like dr Eric Westman, dr John Briffa and many others. Looking forward to it!
PS: Do you want more cruise reports? Check out Monique Forslund's English blog.