"Giant leap to type 1-diabetes cure"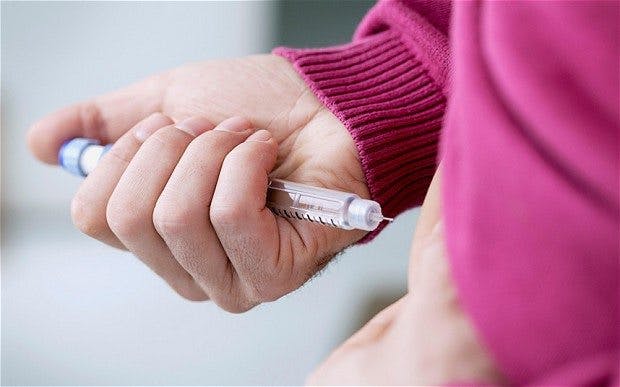 This is cool news. Scientists at Harvard just announced that they have managed to generate insulin-producing cells from human stem cells. This is hailed as a step towards a cure for type 1-diabetes:
BBC: 'Giant leap' to type 1-diabetes cure
Harvard: Giant leap against diabetes
Unfortunately, there are a couple of steps remaining to make it possible to cure people with type 1-diabetes. The cells need to be protected against the immune system, and would in reality act as a transplanted organ. This would require a life-long need for medicating with immunosuppressants for it to work – unless in the future, the cells can be made from the patient's own stem cells.
Even in this the best case scenario, the immunosuppressing treatment might be required for a long-term effect, as type 1-diabetics also produce antibodies against insulin-producing cells, which is what triggers the disease in the first place.
There are also plans for trying to "encapsulate" the cells to protect them from the immune system without the need for medication. If this will work is not yet clear.
Finally, this is long-term a potential cure for just type 1-diabetes, which "only" one of ten diabetics in the world suffer from. Type 2 is a lot more common and is not caused by a lack of insulin-producing cells.
But still – potentially a big step towards being an important treatment consideration in the future.
More
Diabetes – How to Normalize Your Blood Sugar
Scientists: A Low-Carbohydrate Diet Should Be First Approach for Diabetics!
Why Do More and More Adults Get Type 1 Diabetes?