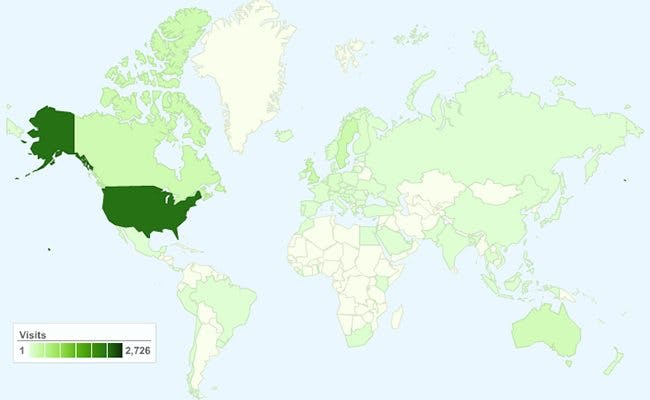 DietDoctor.com is growing quickly. Yesterday saw a new record: 5,000 visits in one day. Still a bit less than the Swedish version (with about 25,000 daily visits on average) but it's a nice start on the road to changing the world. Thanks to everyone who's helping out!
As you can see on the map above more than half the visits yesterday (2,726) were from the US. The rest of the visitors are from 81 different countries all over the world. Including several visits from Trinidad and Tobago – who knew?
Where are you visiting from?