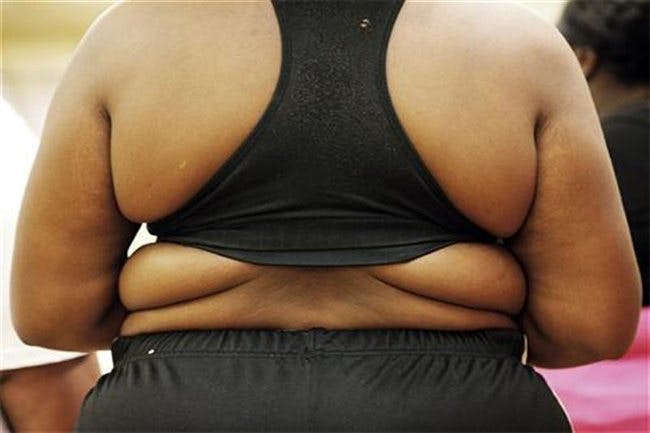 Things are getting worse. According to a new report, severe obesity (BMI > 40) will soon be normal in the United States.
Looking at past trends and calculating the likely future, 42 percent of the American population will be obese by 2030, compared to 34 percent today. The trend for severe obesity looks even worse:
Prediction for severe obesity
Here is the actual increase of severe obesity from 1990 to today, and different projections into the future: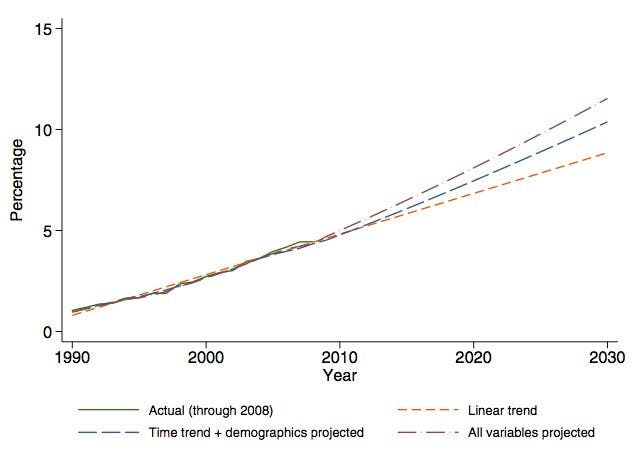 During the next two decades the number of people suffering from severe obesity (BMI > 40) is predicted to more than double, from 5 to 11 percent. That's just insane.
Morbid obesity is becoming normal. The old conventional thinking ("eat less and exercise more") is clearly not working well enough. It has failed. It's the approach that's been used for decades, as the situation has gone from bad to worse.
Besides, having to count calories is very unnatural. It's basically an eating disorder. No animal in nature needs to count calories – they just eat real food when they are hungry.
We desperately need to rethink the foundation of the advice we give. The simplistic calorie thinking needs to be replaced with an understanding of the hormonal regulation of fat tissue. We need to go from an basic engineering perspective ("calories in, calories out") to actually understanding how the human body works.
We can't ignore biology. We can't ignore hunger. We need a way to make people with weight problems want to eat less calories than they burn.
Luckily there is such a way: avoid eating the high-sugar, high-starch food that increase your appetite. Basically avoid the normal American diet.
More
ABC News: Fat Forecast: 42% of Americans Obese by 2030
Gary Taubes has also written an interesting new article on the problems we face: