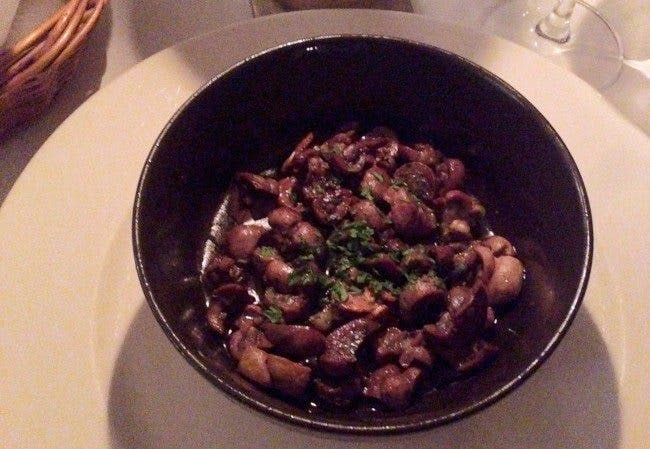 The most extreme LCHF meal that I've had in a while was served during the weekend in a restaurant in Warsaw, Poland. I was there to give a talk at the Congress for Medical Students Abroad (for 180 out of 3,000 Swedish medical students abroad), and I went out to dinner with the other speakers.
As an appetizer, I had veal kidneys in clarified butter. Of course I had to try this and it tasted good (a little chewier than expected).
However, this was not the most extreme course on the menu:
The Appetizer Menu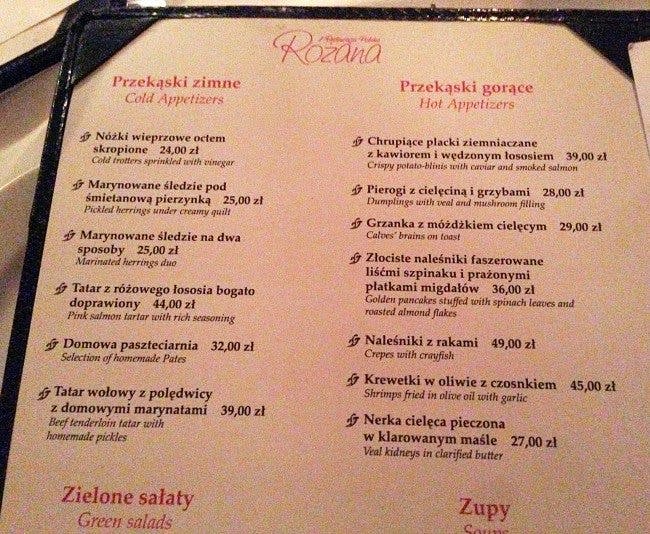 Check out the third item in the right column. This would have been something – if it weren't served on bread!
What's the strangest thing you've eaten?