Elevator ban in fight against the obesity epidemic – seriously!
The desparation is spreading. In Turkey a ban on using the elevator is now introduced to curb the obesity epidemic in the population:
Daily Sabah: Governor takes on elevators in fight against obesity
So far the ban only applies to public buildings in a province in Turkey – and if you want to go beyond the third floor this is apparently ok. There are also exemptions for nursing homes and people who for health reasons can't climb stairs.
I wonder if you need a doctor's note to take the elevator and who is going to monitor this? And what about strollers, should they too take the stairs?
The Elevator Act will hardly be a success. Of course it's good to move, but unfortunately it doesn't have any major impact on weight. Similar laws will produce a lot of hassle but hardly any positive effect. You also add to the old prejudices against people with weight problems.
The same governor has previously ordered that coffeehouses serve tea with only one sugar cube instead of two. This is a step in the right direction but it fails to adress the truly massive problem.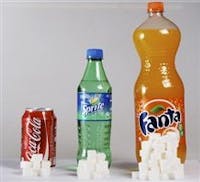 If you're going to have an impact on the obesity epidemic through legislation you need to start at the right place.
More
Four Simple Steps to a Healthier and Leaner Life