Another Dramatic Reversal of Type 2 Diabetes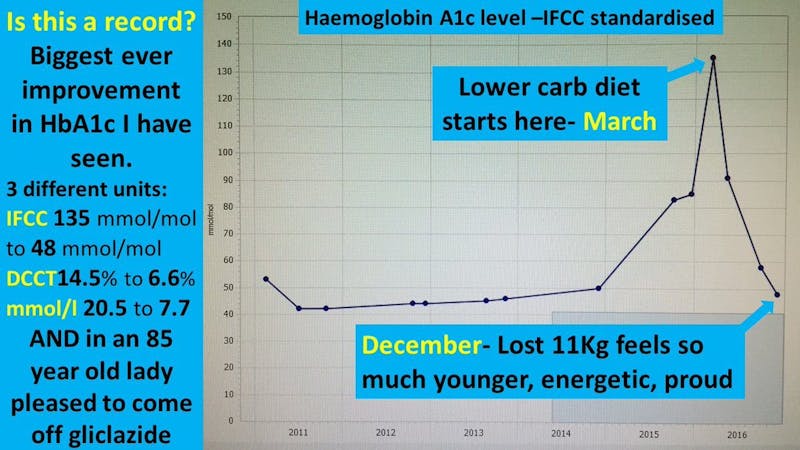 Here's another really fast and dramatic reversal of type 2 diabetes. In eight months, this patient of Dr. Simon Tobin reversed his diabetes and put his HbA1C into a perfectly normal range. Well done!
How to do it
How to Reverse Type 2 Diabetes
More success stories
Top videos about diabetes
Support
Do you want to support Diet Doctor and get access to bonus material? Check out our membership.