Dr. Jack Kruse: Low carb bioterrorist?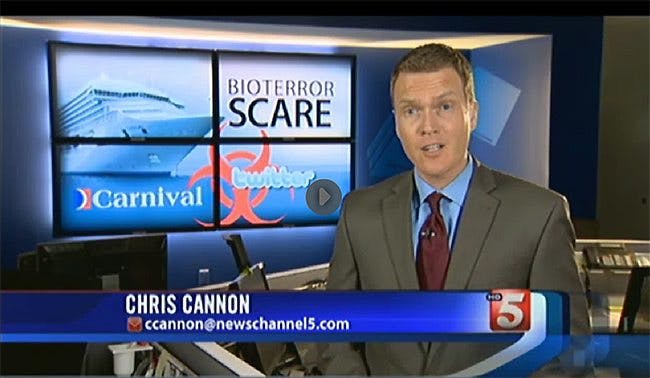 This is the weirdest thing ever. We must be in America or something. One of the speakers I was most looking forward to meeting got thrown off the cruise ship by police, FBI and Homeland Security.
Nobody will be surprised that I'm talking about the always controversial dr Jack Kruse. Apparently someone tweeted that he was planning a bioterrorism attack, spreading Legionnaires disease on the ship. Thus he was met by police on the ship and escorted off, missing the cruise. Dr Kruse was eventually cleared by Homeland Security.
Rumor says that the offending tweet came from a long time stalker of prominent low carb people such as Gary Taubes and Jimmy Moore. Perhaps she will not laugh as hard when questioned by police about false terror warnings, apparently a felony that could result in 20 years of jail time…
Not one to miss an opportunity for publicity, dr Kruse was soon in front of television cameras. Have a look: