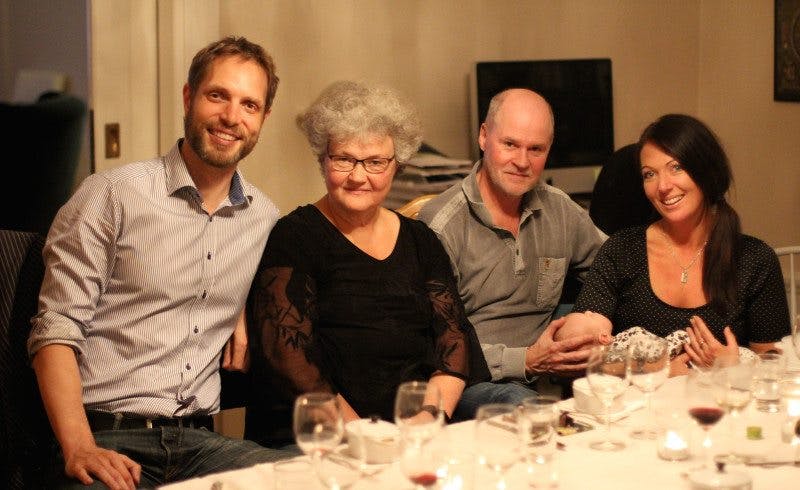 We had famous guests here on Friday. Two of the founders of Sweden's LCHF magazine stopped by for dinner – Margareta Lundström and Bosse Zackrisson. In addition, Monique Forslund (holding my daughter Alva in the picture) came. A couple of significant  others (Mats and Mattias) and a few children came along too.
We made a big splash with a three-course meal. Here's the menu with pictures.
Fortunately, I wasn't the one who planned the dinner, but my wonderful spouse Kristin. Here are the creations:
Appetizer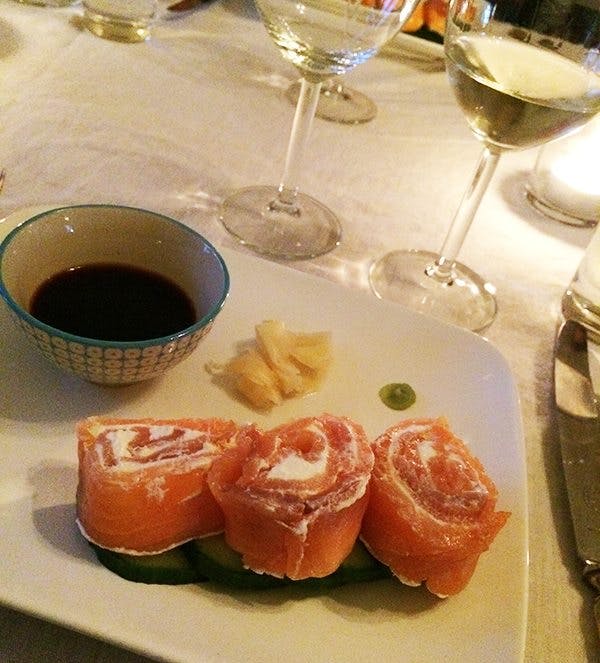 Salmon rolls with cream cheese and wasabi stuffing, ginger and Japanese soy sauce.
Entree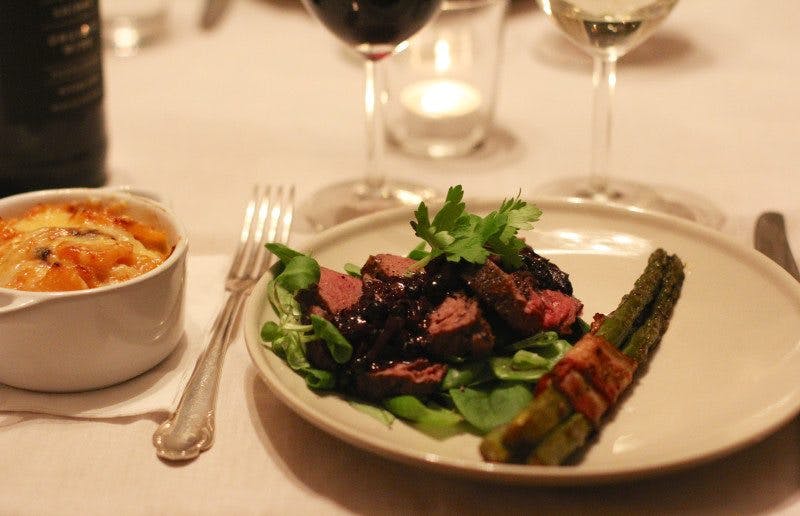 Venison entrecote, a sauce made with blueberries and dark chocolate, a yellow-turnip gratin and bacon-wrapped asparagus.
Dessert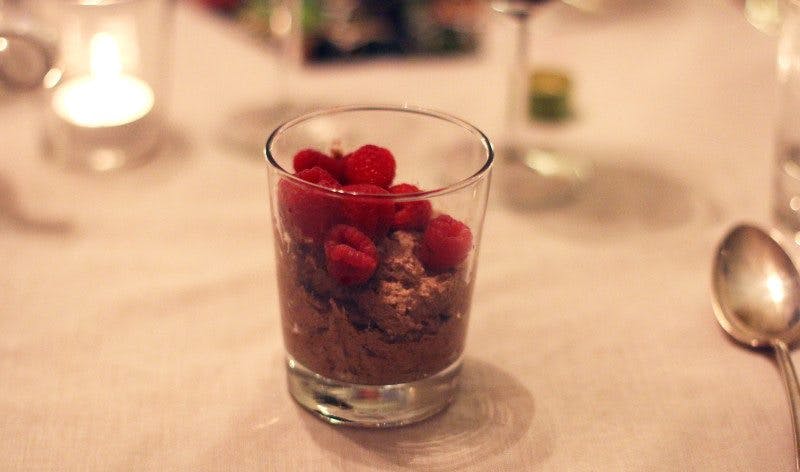 Dark chocolate mousse* with licorice and raspberries.
/* Made from whipping cream, 70% dark chocolate, egg yolks, licorice powder, vanilla powder.
Previously at the Diet Doctor