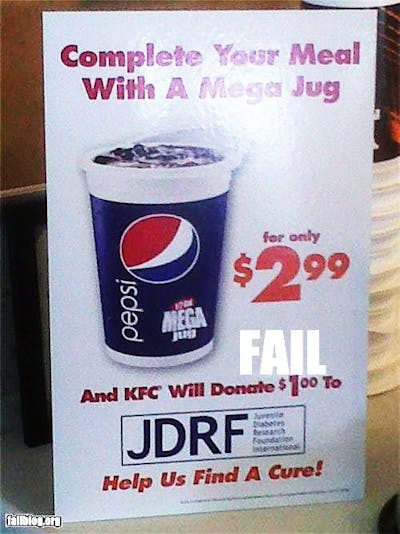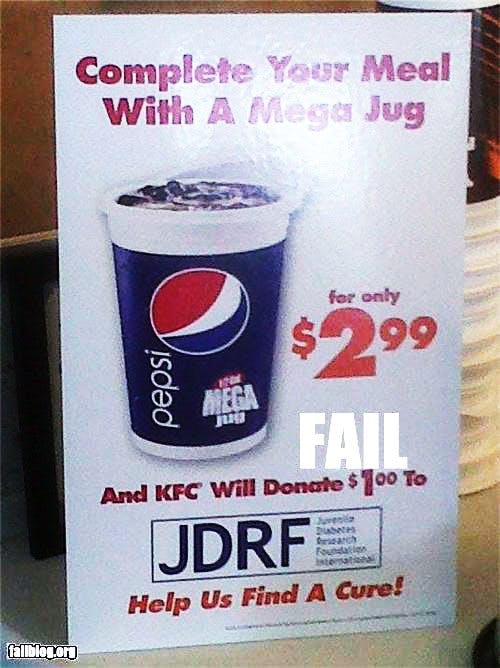 This looks like a joke, but perhaps the people behind it do not even realize how sick it is. A "Mega Jug" of Pepsi's sugar water can send your blood glucose sky-rocketing even if you don't have diabetes (yet). For a diabetic it's just a disaster.
Pepsi may have caused more people to get diabetes than cigarettes have caused cases of lung cancer.
More
Egg beaters: The stupidest product in the world?