At the Diabetes Meeting in Vienna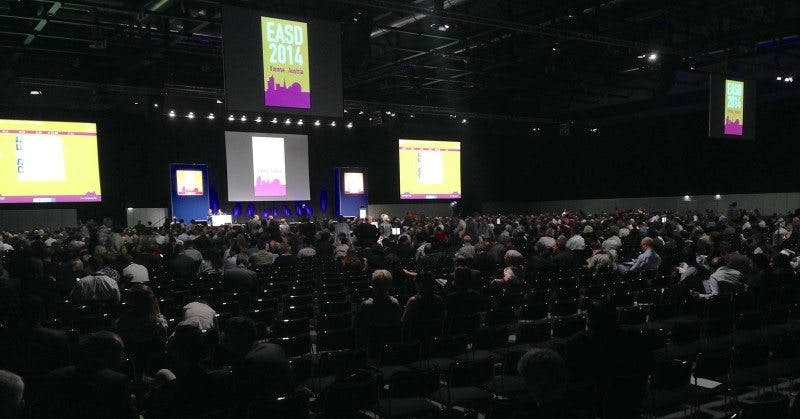 Here's one of the 6 lecture halls, in session simultaneously, at the diabetes conference in Vienna…it's big! Perhaps a little bigger than when I attended the same EASD meeting in Stockholm four years ago.
I spent the first day listening to selected lectures, walking through the exhibitions of vendors (photography prohibited) and a long and nice lunch conversation with Dr Anders Tengblad. This at a lunch restaurant where they served fine food at a nice price. About 0.5 percent of the participants were there. Tomorrow, I'll have a closer look at the lunch bags that are handed out to all participants.
More reports coming up when I get time to sort impressions a bit more.