Diabetes and heart health: Know your risk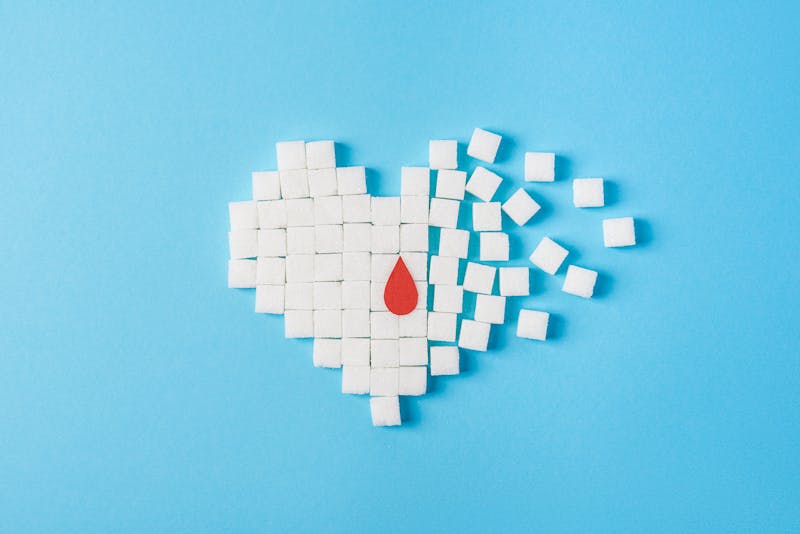 The American Diabetes Association (ADA) and the American Heart Association (AHA) are teaming up to bring the connection between diabetes and heart disease into focus.
The joint initiative, "Know Diabetes by Heart," was launched last Thursday, with its own, dedicated website, including resources for patients and practitioners.
Endocrine Today: ADA, AHA launch 'Know Diabetes by Heart' initiative
The initiative points to the very real fact that heart disease is the leading cause of death for patients with diabetes, and apparently many of these patients do not understand this elevation in risk:
People living with diabetes are two times more likely to develop and die from cardiovascular disease. Yet in a recent survey of people age 45 and older with type 2 diabetes conducted online by The Harris Poll, only about half recognize their risk or have discussed their risk for heart attacks or strokes with their health care providers.
It seems the elevated risk is worse for women. Also last week, a large cohort study, published in The BMJ, suggests that women with type 2 diabetes see a larger increase in their risk of heart attack than men. In the cohort of almost half a million from the UK biobank, this observational study showed a 1.96 hazard ratio for heart attacks in women with type 2 diabetes versus women without the disease. For men, the hazard ratio was only 1.33. (Note that patients with type 1 diabetes experience much more dramatic elevations in risk — an 8.19 hazard ratio for women, and 2.81 hazard ratio for men.) So women, take note!
Understanding that diabetes and heart disease are connected is certainly important. Unfortunately, multiple drug therapy is often the mainstream solution for lowering risk. (See the ADA's medication-heavy Standard of Care for cardiovascular risk management for patients with diabetes.) That is why we were not surprised that the new initiative's sponsors — all large pharmaceutical companies — are featured prominently on the "Know Diabetes by Heart" website. If we are being cynical, we might think that the sponsors hope that more awareness of this connection will ultimately lead to more prescriptions. But is "more pills" really the answer?
What is notably missing from the new website is any mention of how a low-carb diet can reverse type 2 diabetes while at the same time improving cardiovascular risk factors. In a non-randomized clinical trial, over 60% of patients with type 2 diabetes were able to reverse their disease while reducing medications, by changing their diet. This intervention also improved most indicators of cardiovascular risk.
If you have a type 2 diabetes diagnosis, we hope you will feel even more motivated to use diet and lifestyle to reverse your disease and reduce your risk of future heart disease. Our guides and resources, below, can lead the way.
Earlier
More bad news for people with diabetes
Is low carb the best treatment for reversing diabetes?
New study: Keto improves cardiovascular health markers
Guides
How to reverse type 2 diabetes
How to normalize your blood pressure
Type 2 diabetes
Heart disease and cholesterol