Demonization and Deception in Cholesterol Research – Great New Presentation by Professor David Diamond
Have you heard that saturated fat has been wrongly accused, starting with the shenanigans of Ancel Keys? Or that a total cholesterol number is not very helpful for determining risk of heart disease? Or that the benefits of statins have been vastly exaggerated?
Probably all these facts are familiar to you already. But I'd still recommend to watch this new presentation by Professor David Diamond. I've heard this story many times but still found the presentation well-worth watching. Not only does Professor Diamond bring up new details to the story, he also does it in great style and with lots of (sometimes dark) humor.
Statin humor
A quick example, which of these drug ads would make you most likely to have a pill a day for the rest of your life?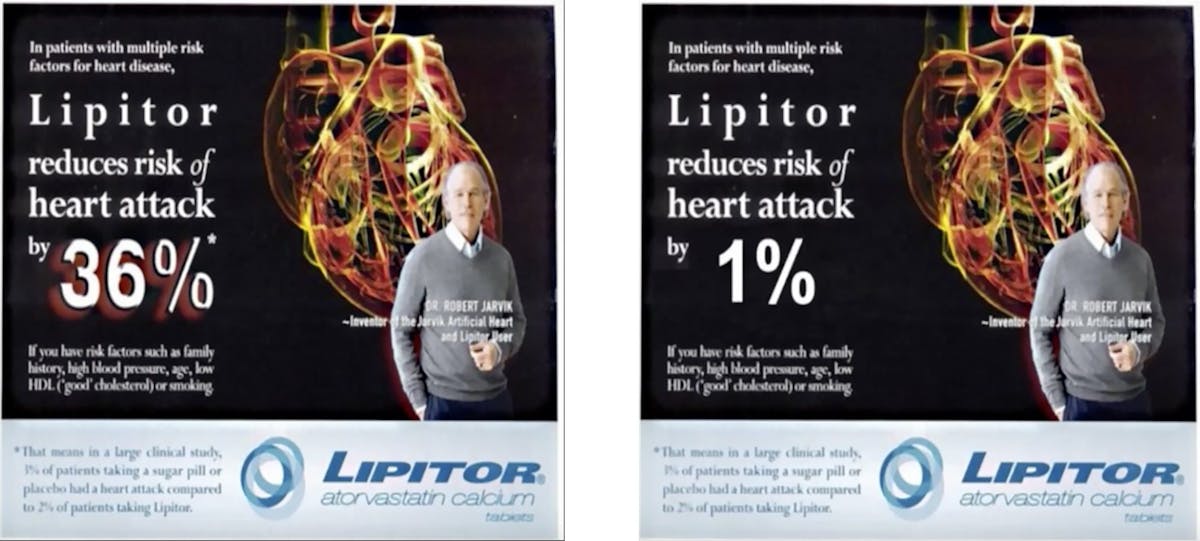 Obviously the left ad is the original one, for the biggest blockbuster drug of all time. Amazingly the right ad may be a more honest and transparent way to present the exact same study finding.
The 1 percent number is the real chance that the drug will benefit you, over many years of taking it (without even mentioning the risk of side effects).
Could you even imagine a drug company printing the more honest right ad? It would look like a joke.