Some common benefits of eating low carb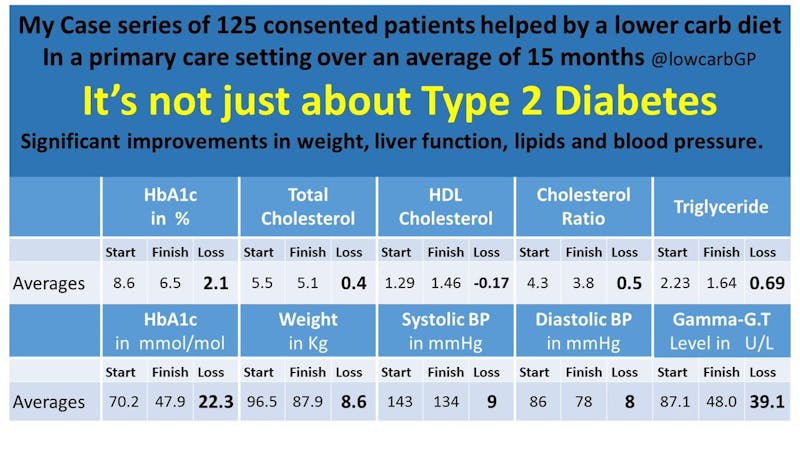 A low-carb diet brings many benefits other than control of type 2 diabetes – such as reduced weight, improved cholesterol profile, lower blood pressure and better markers of liver health (as illustrated by Dr. David Unwin in the picture above).
His patients have clearly benefited greatly from eating real food with few carbohydrates. If you're curious about how to reap the same benefits and more, then check out our videos and our guides below.
Video with Dr. David Unwin
More
How to Reverse Type 2 Diabetes
Top videos about low carb