Closing in on ten thousand daily visits!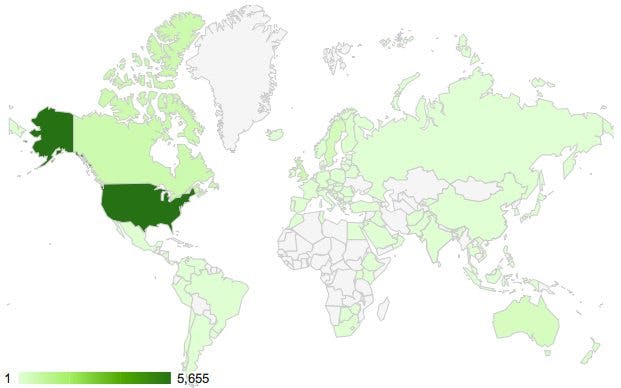 This site is growing like crazy. A year ago there were about 300 visits a day, which seemed like a nice start. Last month the daily number of visits hit 5,000 for the first time. And yesterday there were almost 10,000 visits!
Feel free to keep spreading the word. This Food Revolution is just getting started.
As you can see from the map above about half the visits yesterday (5,655) were from the US. The rest of the visits came from over a hundred different countries all over the world, including Quatar, Aruba and Kyrgyzstan. Where are you visiting from?