Can keto help treat cancer? Ivor Cummins defending sound science on Primetime
Can a keto diet help treat obesity, diabetes… and possibly have an effect on cancer? Here's an interesting new clip that is – deservedly so – quite critical of unproven nutrition advice for serious diseases like cancer.
Ivor Cummins does a great job of standing up for sound science, acknowledging that cancer research using keto is still ongoing with no definite answers, while there is good support for its use in many other conditions.
The Fat Emperor: Ivor Cummins Fat Emperor on RTE's main current affairs program – Primetime
Cummins' opponent Mike Gibney seems to be stuck in the failed calorie paradigm of yesterday, sticking hard to the party line of "a calorie is a calorie". This is the junk food industry's dream, that is being increasingly questioned today. It does seem to be a major oversimplification. Different calories have different effects on the body, including for weight regulation.
Whatever the calories say, a donut is not the same thing as a steak.
Conflicts of interest
Interestingly, Mike Gibney is a apparently quite used to working for the processed food industry. Some of his conflicts of interest (not mentioned in the program) can be found below, including work for the Coca-Cola, PepsiCo and McDonald's-funded International Life Sciences Institute (ILSI).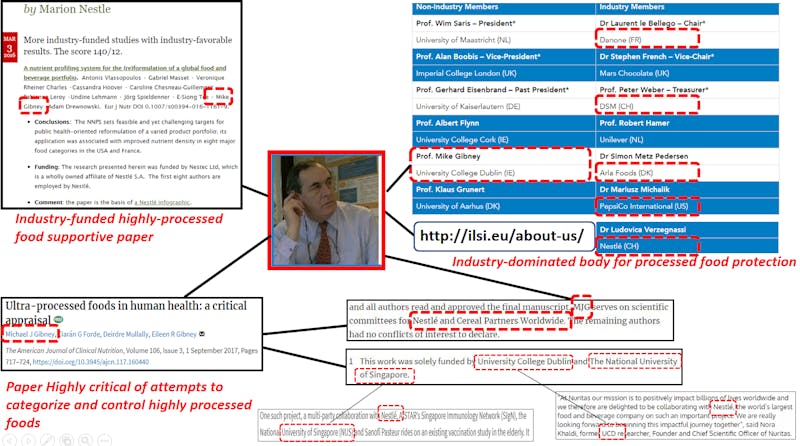 Calories vs. hormonal regulation
Ivor Cummins
Earlier
New keto book: Eat Rich, Live Long