Are you bodybuilding your muscles or your fat cells?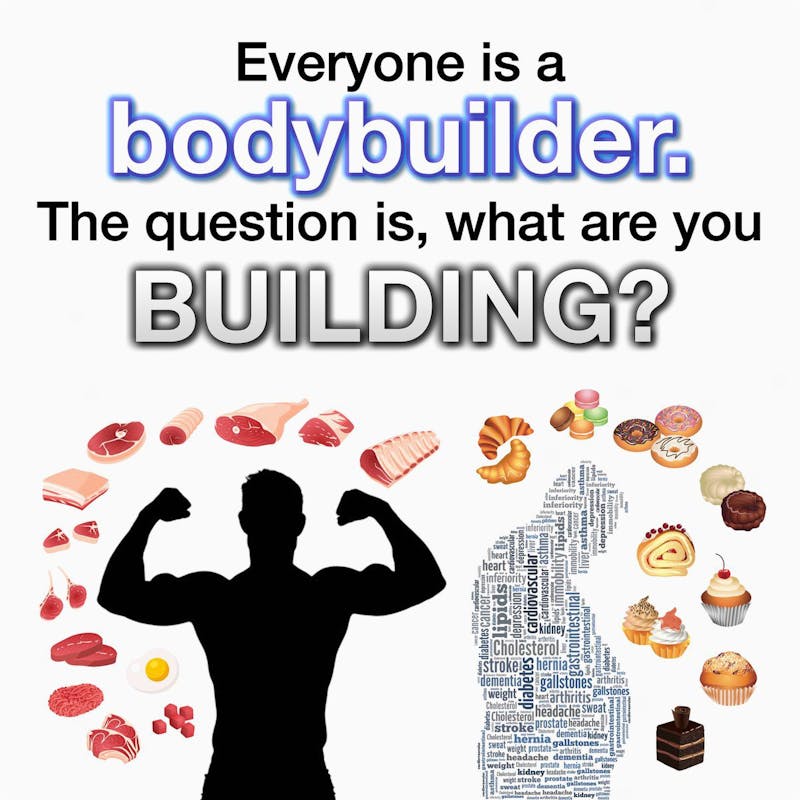 It's not just bodybuilders that "build their bodies". You do too, and everything you eat can affect the look of your body.
If you want a strong and healthy body, you may want to feed it real low-carb food. Creds to Dr. Ted Naiman for the graph above.
Top videos with Dr. Naiman
More with Dr. Naiman