Blind diabetic goes through mud, fire and ice for science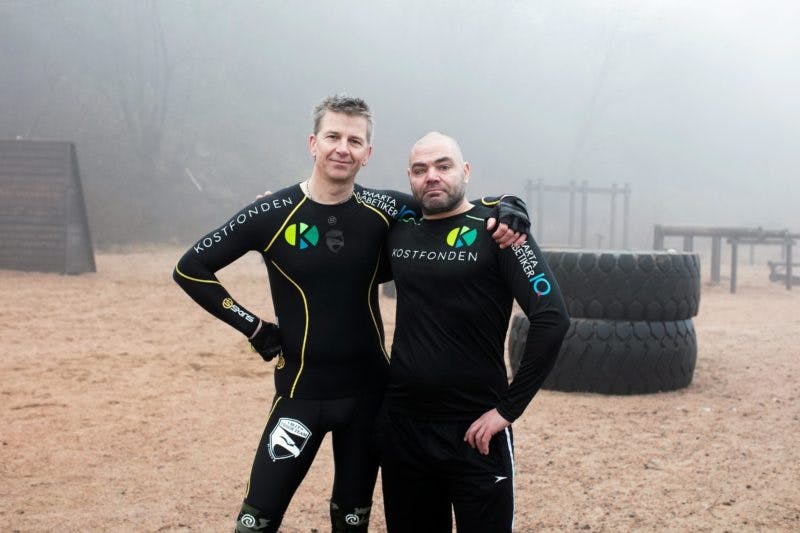 Patrik is 43 years old and has suffered from type 1 diabetes since the age of 4. Seven years back, he turned completely blind, a complication of his disease where swinging blood sugar levels damaged the blood vessels in his eyes. Patrik decided to do everything in his power to not suffer additional complications like damaged kidneys, cardiovascular disease and dementia, and try to prevent other diabetics from suffering complications.
After having thoroughly read and searched the internet, he started eating low carb and has since then gained better control of his blood sugar and insulin needs than ever before.
Patrik quickly learned that a low-carb diet is the single most important factor for easily calculating your insulin needs and make the disease easier to live with, but unfortunately the health-care system lacks scientific basis when it comes to diet recommendations for type 1 diabetics. Unfortunately, there's still a lack of studies despite that research shows that one out of four people with type 1 diabetes has difficulties regulating their blood sugar and three quarters of them exceed the blood-sugar goal, just like Patrik experienced earlier.
Research also shows that more effective dietary treatments can prevent complications and allow people to live healthier and longer lives, but the pharmaceutical industry is unfortunately not interested in investing money in diet-related research as long as they can't patent a pill to sell.
This is why the Swedish non-profit organization The Dietary Science Foundation collects funds for a study on diet for type 1 diabetics where researchers at a major hospital will evaluate how the amount of carbs in food affects blood-sugar levels in type 1 diabetics, a unique research intitiative that could lead to an important breakthrough.
To support and draw attention to this important study, Patrik will run a tough obstacle course. The race is 8 km (5 miles) long with about 30 obstacles like burning haystacks, pools filled with ice and high obstacles, and Patrik will likely become the first blind person in Europe to finish such a race.
The Race
He will have a person to guide him through the tough track, Major Fredrik Söderlund, who also happens to be a member of Team Diet Doctor. Both will be running side by side, holding a short elastic piece of rope in order to not get too far away from each other. Fredrik needs to be able to steer Patrik with a precision of about 10 inches as they run on rocks and roots, and Fredrik will carefully push against Patrik or pull him towards himself to let Patrik know what the obstacles look like, distances to objects and where to grab for climbing.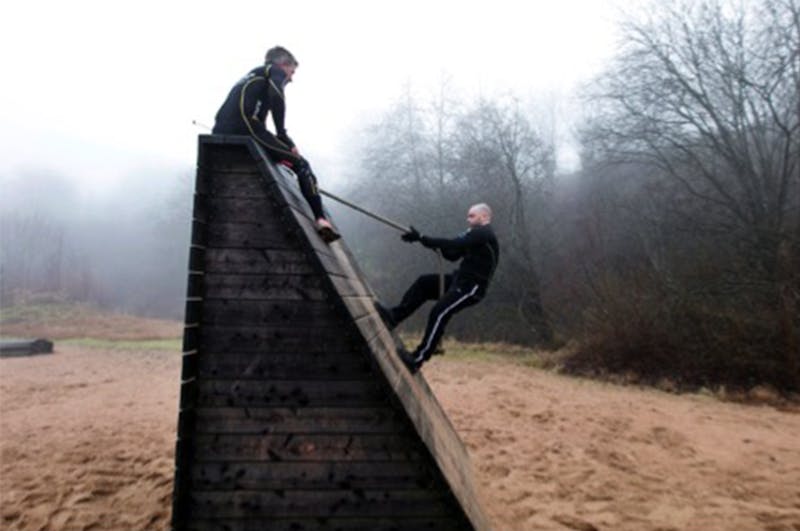 Practice has worked well over expectations.This is a big deal for Patrik, challenging himself and drawing attention to research that can give better dietary advice to diabetics:
– No more diabetic patients should have to become blind because of a diet that is wrong, says Patrik who doesn't "see" any problems with finishing the race.
If you want to encourage Patrik's battle for scientific advancement with a donation to The Dietary Science Foundation, you can do so via PayPal: https://www.paypal.me/Kostfonden. Label with "Patrik" as a message.
Top videos about type 1 diabetes
Videos about low-carb basics
More