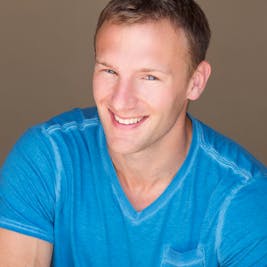 Dr. Spencer Nadolsky, MD, is part of the Diet Doctor medical review board.
Dr. Spencer Nadolsky is board-certified family medicine, obesity medicine and lipidology. He has helped 1000's of patients over the past 8 years lose weight and keep it off. Dr. Nadolsky saw the inefficiency of working only in the clinic so his dream was to help people lose weight via the internet using a combination of personal in-depth coaching and telemedicine. He currently works with Renaissance Periodization overseeing their coaching and developing diet templates.
Dr. Nadolsky has an undergraduate degree in Exercise Sports Science from UNC-Chapel Hill where he also wrestled heavyweight and was ranked in the top 3 at one point in the nation. He speaks all around the world about weight loss and health and is also the author of The Fat Loss Prescription. Dr. Nadolsky is currently getting a Masters of Public Health from SDSU and a Preventive Medicine board certification from UCSD.
Potential conflicts of interest
Dr. Spencer Nadolsky works with Renaissance Periodization as their chief physician.
More with Dr. Nadolsky
More