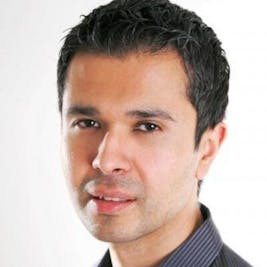 One of the most outspoken cardiologists in Britain and a world-leading expert in the prevention, diagnosis and treatment of heart disease, Dr Aseem Malhotra is successfully leading the campaign against excess sugar consumption.
The award-winning NHS cardiologist has successfully motivated leading academics, the media and politicians to make sugar reduction a health priority in the UK by publishing commentaries in the BMJ and mainstream media.
Dr. Malhotra has his own website at DoctorAseem.com.
Below is some of the material with Dr. Malhotra on DietDoctor.com.

Articles