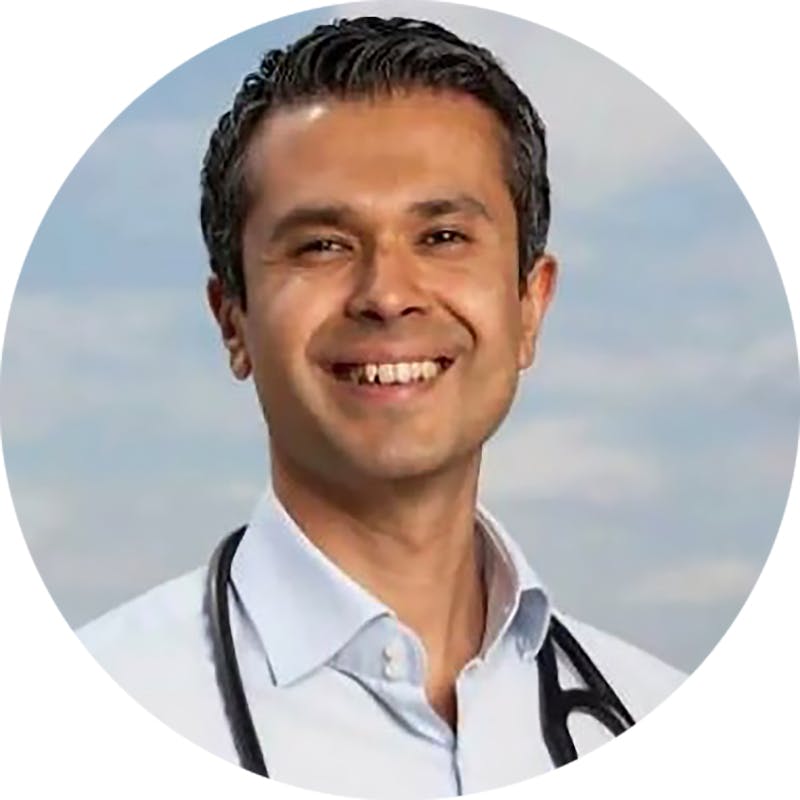 Dr. Aseem Malhotra, MD is one of the most outspoken cardiologists in Britain and an expert in the prevention, diagnosis and treatment of heart disease. He is strongly supporting the campaign against excess sugar consumption.
Dr. Aseem Malhotra is a founding member of Action on Sugar and has led work highlighting the harm caused by excess sugar consumption in the United Kingdom, particularly its role in type 2 diabetes and obesity. He has also been prominent in challenging whether saturated fat plays a major role in the development of cardiovascular disease.1
This award-winning NHS cardiologist has also successfully motivated leading academics, the media and politicians to make sugar reduction a health priority in the UK by publishing commentaries in the BMJ and other media, such as The Guardian (he's a regular contributor), Observer, BBC online, Huffington Post, The Daily Mirror and The Daily Telegraph.
He's co-ordinated the Too Much Medicine campaign by the BMJ and Academy of Medical Royal Colleges (AoMRC) to highlight the risks of overuse of medical treatments and serves on the AoMRC Choosing Wisely steering group.
He is the co-author of the book The Pioppi Diet, and the author of the upcoming book A Bitter Pill: A Doctor's Insight into Medical Corruption.2
Aseem Malhotra is also on Twitter, Facebook, Wikipedia and LinkedIn.
Dr. Malhotra has his own website at DoctorAseem.com.
Articles
Talk at the European Parliament 2018
More