Arriving for Low Carb Vail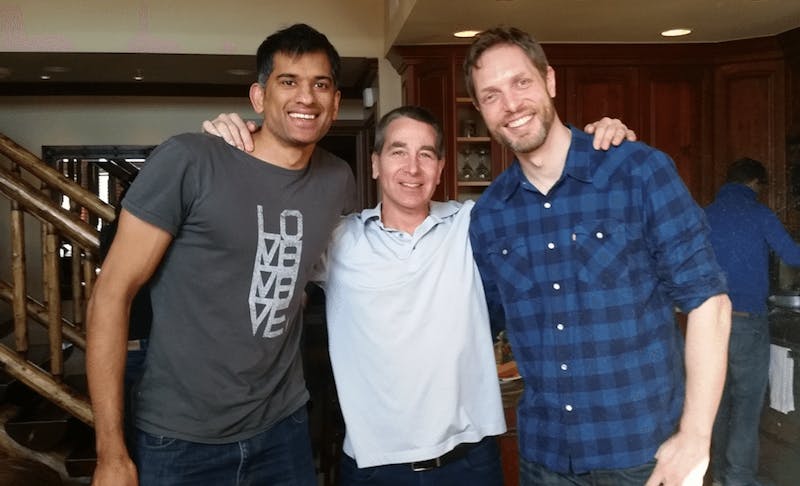 We're just settling into Vail for the low-carb conference that starts tomorrow. I got to meet my old friend Dr. Jeffry Gerber (in the middle) and for the first time I met the fantastic Dr. Rangan Chatterjee, the star of the BBC show Doctor in the House.
Dr. Gerber looks a bit short but actually he's of very normal height. And Dr. Chatterjee is almost my height (I'm 6'7").