'Action on Sugar' calls for less sugar in the UK's food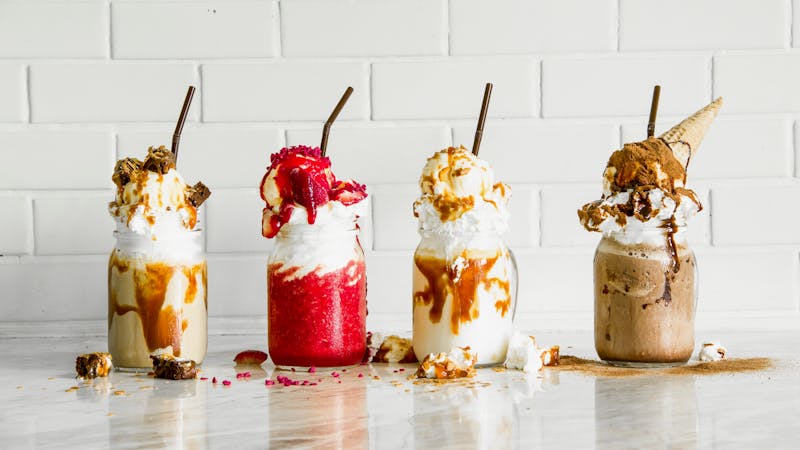 We all know that milkshakes contain sugar, but did you know that it can be as much as 39 teaspoons of sugar per milkshake? The campaign 'Action on Sugar' is now demanding that the UK ban 'grotesquely sugary' shakes.
In a recent article published in Daily Mail, quite fittingly on World Diabetes Day, Tom Watson, the deputy leader for the British Labour Party, is raising awareness of added sugars in our food.
Daily Mail: TOM WATSON: A milkshake with 39 teaspoons of sugar and how a cynical food industry costs the NHS billions
BBC: Call for UK ban on 'grotesquely sugary' freakshakes
Watson explains that a diet high in excess sugar can lead to obesity and cause type 2 diabetes. There are 3.7 million people in the UK suffering from diabetes; most have type 2 diabetes, a disease that is largely preventable and is also reversible. Watson himself has experienced this. He says:
A few years ago I was diagnosed with type 2 diabetes. Last summer I realised that if I didn't get my weight down and the diabetes under control, the chances of me being around to watch my two children grow to be adults and have children of their own were, frankly, very poor.

In little more than a year, I've lost over 100 lbs (45 kg) — more than seven stone — by changing my diet and taking up exercise. I no longer need to take medication and I feel fantastic. I now want to help other Britons to do the same.

I began with small steps — taking the stairs instead of the lift — then took up cycling and running. Another key decision was to cut down on sugars and starchy carbs.
Public Health England is also trying to reduce sugar consumption in Britain. It has a sugar reduction program, which is part of a more comprehensive childhood obesity plan. It is challenging businesses to cut sugar by 20% by 2020. This is similar to the public health initiative in New York that we wrote about last month.
But back to those ridiculously unhealthy shakes… Action on Sugar chairman Graham MacGregor, professor of Cardiovascular Medicine at London's Queen Mary University, makes the case for more dramatic changes:
These very high calorie drinks, if consumed on a daily basis, would result in children becoming obese and suffering from tooth decay – that is not acceptable. These high calorie milkshakes need to be reduced immediately below 300 [calories] per serving.
On a day like World Diabetes Day, we're reminded of the awful consequences of diabetes. This is not just a problem in the UK but is epidemic around the globe. Governments are beginning to try to involve food manufacturers in the fight against the diabetes epidemic — an approach that might help.
Earlier
NYC Health Department is pushing companies to cut sugar
How Tom Watson reversed his type 2 diabetes
500 premature deaths from diabetes every week in the UK
$150 million for diabetes strategy in Canada
Risk of diabetes starts long before actual diagnosis
Low carb