A statin debate, a biased study, and classy pork rinds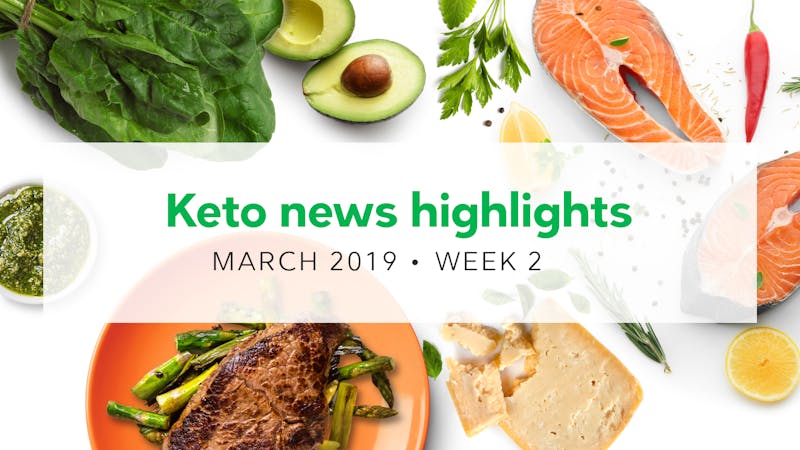 This week, we summarize the top five news articles and studies in the low-carb realm, plus some success stories.
Want more?
Are we living in a golden age of classy pork rinds? Have you read The Nutrition Coalition's take on the new advisory committee for the 2020 Dietary Guidelines for Americans? What is the evidence behind "healthy whole grain" claims? What do doctors Phinney and Volek have to say about the importance of fiber in a well-formulated ketogenic diet? Why are eggs back on America's plates? Should you be added to this list of low-carb doctors? Have you heard Dr. Rob Lustig speak about his latest public health projects?
TODAY co-anchor and weather specialist Al Roker announces he has lost 40 pounds (18 kilos) with keto since September. And he is making delicious keto meals on-air!
When a champion pie-maker converts: "Discovering low-carb has made me realize that it's the carbs and the sugar in food that actually debilitates you."
How does Leonie manage her type 1 diabetes? Very carefully… but now with a ketogenic diet, too. "Hearing how type 1 doctors manage their diabetes has given me the confidence to pretty much fly solo and take control of my health."
How does 48-year-old Antonietta wake up feeling like she's 25? With her ketogenic lifestyle, she's lost a total of 150 pounds (68 kilos)! "The feeling of being in ketosis is one that surpasses anything I have ever experienced. I say keto is like the perfect vacation, and that experience you would want to share with everyone you meet."
Tune in next week!
About
This news gathering is from our collaborator Jennifer Calihan, who also blogs at Eat the Butter. Feel free to check out the keto meal-idea-generator on her site.
More with Jennifer Calihan
How to eat low carb and keto when dining out
Living low carb in a high-carb world
Earlier
A stellar op-ed, keto vs. WW, and the 'Doritos towel bag'
Post-PREDIMED, midlife inflammation, and 'Ay, chihuahua!'
Keto news highlights: PCOS, individuality, and 'drinkable' potato chips
Low-carb basics
Advanced low-carb topics