A stellar op-ed, keto vs. WW, and the 'Doritos towel bag'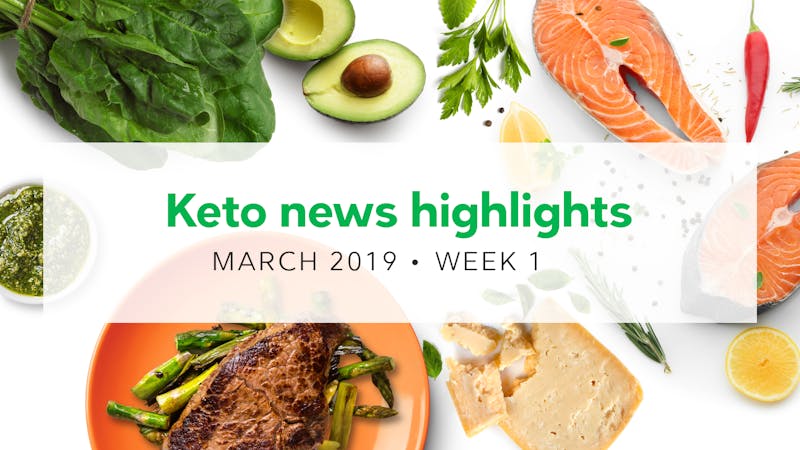 This week, we summarize the top five news articles and studies in the low-carb realm, plus the wall of shame.
A new op-ed published in Minnesota's largest newspaper, the Star Tribune, christens the keto diet as "The risk-reversal diet." With a very engaging style, the author focuses on the type 2 diabetes epidemic, including its shocking scale and crippling cost. He builds a strong case for his thesis: "Errant beliefs about food and health engineered a diabetes crisis, and a simple, sustainable way of eating can end it." That way of eating is keto. A must read.
According to CNN, Weight Watchers is "getting crushed by keto." A surprisingly poor quarter led Weight Watchers' CEO to mention a "keto surge" as one of the company's challenges. Her company's stock has tanked, down almost 80% from its high less than a year ago. Even bigger news: CNN also reports that a Wall Street analyst named Diet Doctor as part of the reason she is concerned about Weight Watcher's future performance. Another must read!
Headlines about a new, randomized study out of China suggest that a higher level of dietary fat is bad for the gut. Fear not. The diet in the experiment was not low carb, and the added fat was mostly soybean oil, rather than healthy, real-food fats. Dr. Bret Scher explains all of the red flags in this new study.
A new, peer-reviewed (but not randomized) study from Virta Health's ongoing clinical trial reveals that patients with type 2 diabetes who adopt a ketogenic diet experience dramatically improved liver health at one year. Specifically, Virta reports its keto patients show, on average, a 60% reduction in NAFLD Liver Fat Score, and a 67% reduction in the NAFLD Fibrosis Score. No liver health improvements were found at one year among the control group patients who received usual care. In fact, the control group's NAFLD Liver Fat Score and NAFLD Fibrosis Score worsened. Virta also released a study showing how its keto intervention improves patient-reported quality of sleep.
The Secretaries of Agriculture and Health and Human Services announced the new, 20-member advisory committee for the 2020 Dietary Guidelines for Americans. This expert group that will evaluate the science underpinning our dietary guidelines is more diverse that previous committees. It includes Dr. Lydia Bazzano, a Tulane University MD PhD who was the lead investigator on a 2014 NIH-funded low-carb diet trial. The group also includes Dr. Joan Sabaté, a professor of nutrition and epidemiology and Seventh-Day Adventist, which is a faith with religious dictums that include vegetarianism. Here's Agri-Pulse's take on the new panel.
Wall of shame
Want more?
Butter consumption is associated with life satisfaction… correlation or causation? Why are fatty foods — specifically avocados, butter, olive oil, and salmon — getting more expensive? Why are some preschools going vegan? Does the Washington Post's food columnist believe the government's dietary guidelines made us fat? (No, but she acknowledges that "reducing carbohydrate intake seems like a perfectly healthful way to eat, and it has helped a lot of people lose weight and manage disease.")
Tune in next week!
About
This news gathering is from our collaborator Jennifer Calihan, who also blogs at Eat the Butter. Feel free to check out the keto meal-idea-generator on her site.
More with Jennifer Calihan
How to eat low carb and keto when dining out
Living low carb in a high-carb world
Earlier
Post-PREDIMED, midlife inflammation, and 'Ay, chihuahua!'
Keto news highlights: PCOS, individuality, and 'drinkable' potato chips
Keto news highlights: Genes, CGM, and dairy fat's vindication
Low-carb basics
Advanced low-carb topics